All services
Our services
Industrial and civil engineering

Electrical services

Road construction services

Production of concrete products, concrete, asphalt, reinforcement

Laboratory services
About company
Kazcomservice LLP is a 100% local company. The company strives to provide high quality products and services to both local and international customers, including in the oil and gas industry of Kazakhstan.
Kazcomservice LLP offers complex services for design, procurement, construction, manufacturing of finished products, maintenance, primarily taking care of the quality of the services provided to its customers.
For this, the company uses advanced methods of designing and manufacturing products, responding to the individual needs and requirements of its customers, and also has a I category license of the Republic of Kazakhstan for design and construction.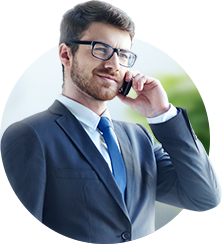 Any ideas, but don't know where to start?
Write to us or request a call - we will help. We will listen to your tasks for business, and on their basis we will offer development options.